About Stargus
Stargus is a Stratagus Mod that allows you to play Starcraft with the Stratagus engine. The game is currently in pre-alpha, with not much development happening (help appreciated). Right now, Terran and most Zerg units work, with Protoss being less complete. Many of the special features are not implemented, such as flying Terran buildings, Zerg creep, or Protoss shields. Many animations are also missing. The campaign is not being worked on at all.
However, the game is already fun in skirmish battles Terran on Terran.
The game currently looks like this: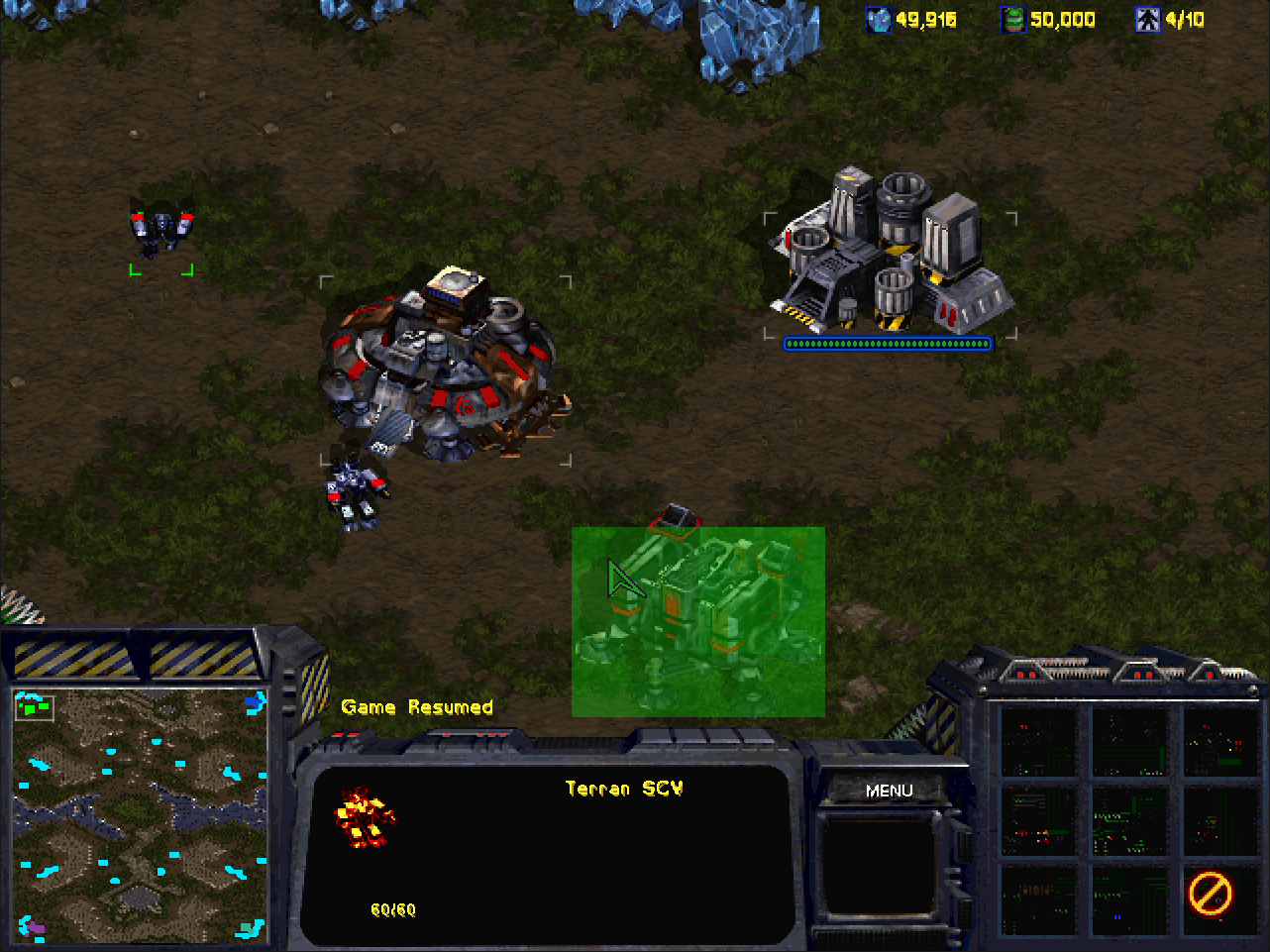 Installation
During the first launch of Stargus you will be asked for the location of the original Starcraft CD or installation folder, so that the installer can extract the data. Not all versions of Starcraft currently work, with installation folders tending to work better than CDs.
Disclaimer
Stargus is not an official Blizzard product, its a Stratagus modification using Starcraft data, by Starcraft fans for Starcraft fans. You need a copy of the original Starcraft to play. Starcraft is a registered trademark of Blizzard Entertainment.
Development
Stargus is an open source software. It is developed at
GitHub where you can submit bugs, request features and observe progress via issues.